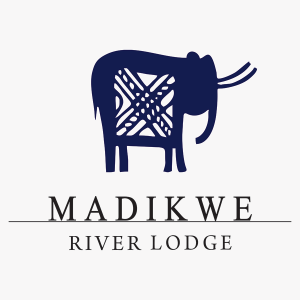 Nestled in the heart of Madikwe Game Reserve, bordering Botswana and just a 4 to 5-hour drive from Johannesburg, Madikwe River Lodge offers guests an authentic African safari experience like no other.
The lodge is surrounded by 75,000 hectares of stunning African sand veld, all located within a malaria-free area, giving visitors the opportunity to witness the breathtaking sights and sounds of Mother Africa's land of splendour.
With its prime location in the reserve, Madikwe River Lodge is the perfect destination for those seeking an unforgettable and adventurous getaway. Guests can embark on thrilling game drives, bush walks, and bird watching excursions led by experienced rangers while taking in the stunning views of the Groot Marico River and an abundance of wildlife in their natural habitat.

Thatched Chalets
The Thatched Chalets at Madikwe River Lodge offer guests a luxurious and authentic African experience. These beautifully appointed chalets are designed to provide the utmost comfort and privacy, featuring en-suite bathrooms, outdoor showers, and private decks overlooking the stunning landscape of the Madikwe Game Reserve.
 Each chalet is individually decorated to create a rich African ambience without compromising on luxury, overlooking the river and provide a highly comfortable haven in the heart of Africa.
The chalets are constructed with thatched roofs and traditional building materials, providing a unique and authentic feel while still offering modern amenities such as air conditioning and complimentary Wi-Fi. Whether you're on a romantic getaway or a family vacation, the Thatched Chalets provide a serene and tranquil escape, allowing you to relax and take in the natural beauty of the African bush.

Game Drives and Bush Tours
Embark on an unforgettable adventure with the game drives and bush tours offered at Madikwe River Lodge. Led by experienced rangers, these excursions take you deep into the heart of the Madikwe Game Reserve where you will witness some of the most majestic animals in their natural habitat.
Get up close and personal with the Big Five - lion, elephant, leopard, rhino, and buffalo - as well as an abundance of other wildlife, including giraffe, zebra, and various antelope species.
The rangers' extensive knowledge of the reserve's ecosystem and wildlife will leave you in awe as you learn about their behaviors and habitats. The bush tours also offer a unique opportunity to explore the flora and fauna of the reserve, with expert guides providing insights into the local vegetation and the traditional uses of various plants.
Whether you're a seasoned safari-goer or a first-time visitor, the game drives and bush tours at Madikwe River Lodge are a must-do for anyone looking to experience the wonders of the African bush.
Restaurant and Curio Shop
At Madikwe River Lodge, we pride ourselves on providing an all-inclusive safari experience that extends beyond game drives and bush tours. Our on-site restaurant, River Lodge Restaurant, offers a delectable menu inspired by African cuisine, using only the freshest ingredients to create dishes that are both delicious and visually stunning.
Whether you're enjoying breakfast, lunch, or dinner, you'll be treated to a unique culinary experience that will tantalize your taste buds.
Our curio shop, River Lodge Curio Shop, offers a range of authentic African souvenirs, including traditional clothing, jewelry, and handicrafts made by local artisans. Take home a piece of Africa to remind you of your unforgettable safari adventure. The restaurant and curio shop at Madikwe River Lodge provide the perfect opportunity to indulge in the local culture and cuisine, all while supporting the local community.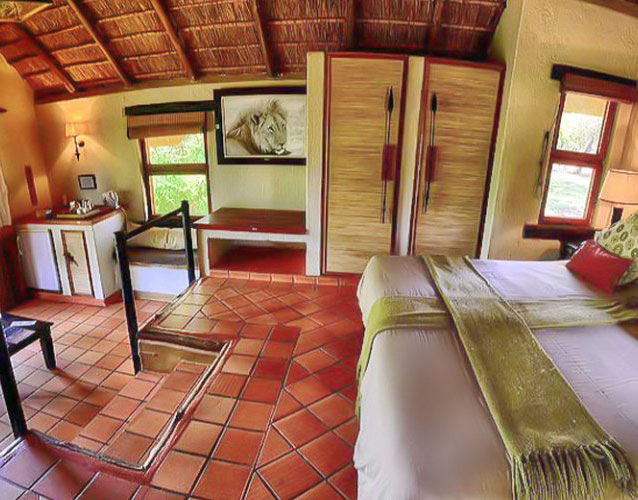 Deluxe River Chalet
ZAR7140
---
2 people sharing
Air conditioning
Wardrobe
Hairdryer
Tea and coffee making set
Safe
Bathroom with shower
Towels
Wi-Fi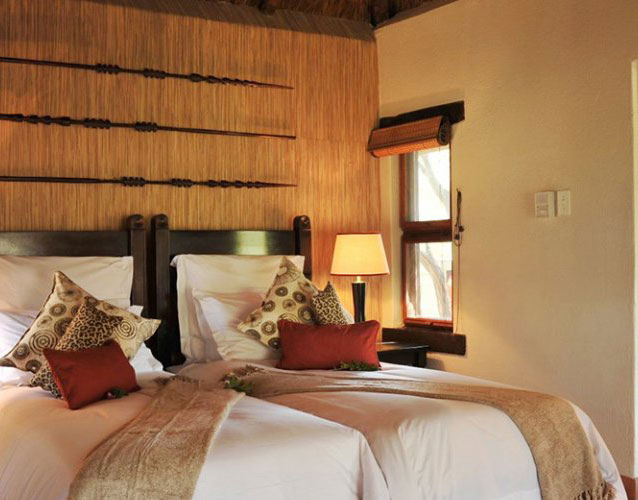 Deluxe Family River Chalet
ZAR7140
---
2 people sharing
Please enquire on rates for kids
Air conditioning
Wardrobe
Hairdryer
Tea and coffee making set
Safe
Bathroom with shower
Towels
Wi-Fi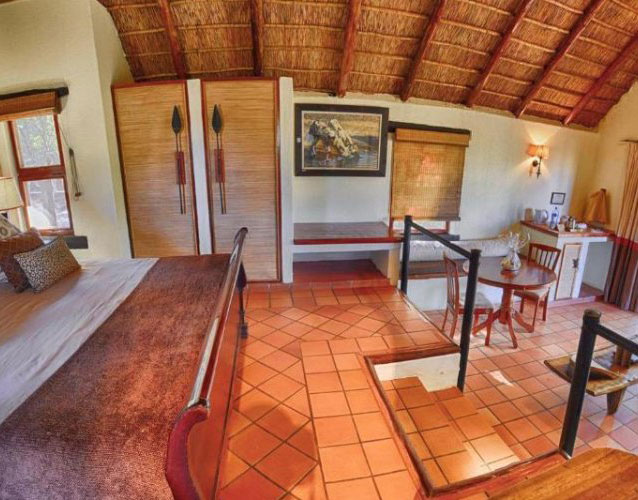 Luxury River Chalet
ZAR7840
---
2 people sharing
Air conditioning
Hairdryer
Tea and coffee making set
Bathroom with bathtub
Towels